IPv6 Task Forces :
[Europe]
[Belgique]
[France]
[Japon]
[Chine]
[Taiwan]
[Global IPv6 Service]
[renater]
[m6bone]
Préparer le "World IPv6 Launch" à Télécom ParisTech le 11 Avril 2012 (g6)
Une circulaire va inciter la mention d'IPv6 dans les appels d'offre de l'état et IPv6 sera déployé sur le futur réseau inter-ministériel.
V6 World Congress 2012 du 7 au 10 février 2012 - Paris
Les futurs trois millions d'abonnés de Free Mobile vont se partager 8192 adresses IPv4 par Stephane Bortzmeyer
IPv6: L'Internet mondial bascule dans un nouveau protocole (20minutes.fr)
Eric BESSON annonce l'accélération de la migration IPv6 en France, avec sa mise en oeuvre dans le cadre du futur réseau interministériel de l'État
Global IPv6 Deployment Progress Report by Mike Leber
Il semble que le 26 janvier 2011, l'UIT ait pris soudain la décision d'ouvrir une page relative à IPv6
Orange Business Services : premier fournisseur global de services de communication à proposer l'IPv6 sur le marché des IP VPN mondiaux
IPv6 presentation live from RIPE 58 in Amsterdam byMark Townsley
J'ai trouvé UN DEUXIEME intérêt à Hadopi par Jean-Michel Planche
Sébastien Bachollet, Isoc France : "Personne n'a encore trouvé un business model pour financer le passage à IPv6" (ZDnet)
Projet de Chapitre ISOC Utilisateur IPv6 par JFC Morfin
IPv6: Easing IPv6 Deployment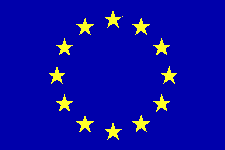 Qui veut la peau d'IPv6 ? par Johan Denoyer
Un monde IPv6 par Thierry Ernst
Comprehensive Study Shows IPv6 Shift Isn't Happening By Mark Hachman
Workshop on IPv6 (ITU)
Commission europeenne / Appel d'offre pour des études dans le domaine IP V6 / date limite [Schouller]
Ni Hao Beijing Conference: FP7 and Future Internet & IPv6 November 19-20, 2007 in Beijing.
Journée Mobilité IPv6 à l'ENSAM, le 7 Février 2006
Twenty Myths and Truths About IPv6 and the US IPv6 Transition by Alex Lightman
[Grâce à un documentaire de 90 minutes et à un livret de 16 pages soyez, vous aussi, conquis par IPv6.] (ISI)
Les prochaines réunions de la Task Force sont programmées :
mardi 25 janvier 2005 (et non le 18 comme prévu lors de la dernière réunion pour pb de salle) à 14H à l'ENSAM Paris.
jeudi 17 mars 2005 à 14H à l'ENSAM Paris. Merci de réserver ces deux dates.
La prochaine réunion de la Task Force aura lieu exceptionnellement à Deauville, à l'initiative de la Task Force Normande animée par Philippe Lequesne et Yvon Noël..
[L'ICANN valide IPv6] par Ludovic Desfontaines
[The Commerce IPv6 Task Force, co-chaired by NTIA and NIST, will hold a public meeting] in Washington DC on Wednesday, July 28, 2004 to discuss IPv6 issues
[FINAL DAYS TO REGISTER FOR THE NORTH AMERICAN IPv6 SUMMIT] June 14-17, Santa Monica, CA
[Communiqué de presse conjoint des RIR, IPv6 task forces et IPv6 forum qui joignent leurs efforts pour apporter leur support au déploiement de IPv6]
le mardi 18 mai 2004 - Paris-Jussieu
[séminaire consacré à l'Internet Nouvelle Génération IPv6]
[LE PRESIDENT DE 6WIND, VICE-PRESIDENT DE L'IPv6 FORUM ET PRESIDENT DE LA TASK FORCE IPv6 FRANCAISE, EN VISITE A SEOUL POUR UNE COLLABORATION RENFORCEE SUR IPv6]
[6WIND Consolidates its IPv6 Defense Expertise in U.S. DoD-backed Tests of Next-Generation Internet] (Communiqué)
[Michel Riguidel] (groupe NOMAD)
["The digitimes have a piece that is reporting that IPv6 will be rolled out in China and Japan in 2005. Makes me wonder then the rest of the world will follow suit"]
[L'Internet v6 d'aujourd'hui à demain], par Bernard Tuy et Jacques Prévost (15 Mars 2002)
[Global IPv6 Summit in China 2004] "CNGI Ongoing, China IPv6 Engine"
[NAv6TF NTIA IPv6 RFC Response] by Jim Bound and Latif Ladid
[Sharing Digital Content in the Home] (January 2004 Update)
[Internet Trends: Effects on Applications Protocols] by Keith Moore
[LA TASK FORCE IPv6 FRANCE REMET A CLAUDIE HAIGNERE, MINISTRE DELEGUEE A LA RECHERCHE ET AUX NOUVELLES TECHNOLOGIES, SES RECOMMANDATIONS POUR LE DEPLOIEMENT d'IPv6 EN FRANCE] (14 novembre 2003)
[Claudie Haigneré au Salon Interop : Vers une migration progressive des services informatiques de l'Etat sur IPV6]
[Testing Times for IPv6]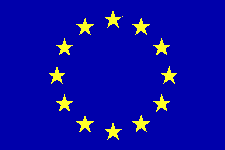 [Mu-chip] (Hitachi)
[Digital Homes] via Patrick Cocquet
Le DoD américain a arrêté sa politique sur IPv6.
[e-Infrastructures - the foundation of the ERA]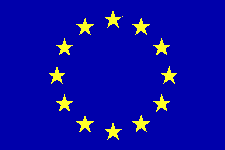 [Mai 2003 : RENATER participe – en IPv6 - au 1er Salon des Hautes Technologies de l'Information et de la Communication à Dakar]
[UN BILAN TRÉS RÉUSSI POUR LA TASK FORCE IPv6 FRANCE] (24 avril 2003)
du 12 au 14 mai 2003 - Madrid [Summit IPv6 européen] organisé par l'IPv6 Forum
[Un monde TIC complexe] par Patrick Poirot
tdsa.prd.fr
24 Avril 2003 - Palaiseau [Séminaire X-Aristote : mobilité IPv6 et réseaux sans fil]
du 11 au 13 juin 2003 - Caen ["IPv6 la renaissance de l'Internet"]
http://playground.sun.com/ipv6.com and http://www.hs247.com for latest update
http://www.6net.org paneuropean IPv6 (subvention 9,5 M€)
[KAME Project] is a joint effort of six companies in Japan to provide a free IPv6 and IPsec (for both IPv4 and IPv6) stack for BSD variants to the world
[6POWER: IPv6, QoS? & Power Line Integration]
[Où en sommes nous avec IPv6 ?] Conférence, Paris, 28 – 30 Octobre 2002 [Les présentations]
[MAJOR ADVANCES IN IPv6 DEVELOPMENT AT ETSI INTEROPERABILITY EVENT] [Sophia-Antipolis]
[Communication from the Commission to the Council and the European Parliament
"Next Generation Internet - priorities for action in migrating to the new Internet protocol IPv6"
- Council conclusions - 25-6-2002]
[L'Intelligence Economique, la veille et le lobbying: le contexte IPv6] par Jonathan Robin
[Le G6 est une association Loi de 1901 qui s'est fixé pour objectifs de favoriser le développemennt et le déploiement de la nouvelle version du protocole de l'Internet : IPv6]
[Bernard Tuy] (GIP Renater)
la fin de IPv4, c'est pour quand ?
Chine
 And, the IP address to the showroom Netcam:
 211.99.29.39
 211.99.29.40
 no ID and no password.
 Welcome to visit your goldfish which works hard all day long. :-)

 Janet Sun

Corée
Japon
[e-Japan : Research, Development and Deployment of IPv6 in Japan] (WIDE project)
White papers
[The Transition to IPv6] ISOC, January 2002 - Author: Eric Carmès
Lectures
Le ministère délégué à l'Industrie et le RNRT ont piloté une étude sur les enjeux du déploiement de l'IPv6, réalisée par l'IDATE. Cette étude fait le point sur les apports de ce protocole et les attitudes des acteurs.

Plusieurs scénarios de déploiement sont présentés. [Synthèse] [Rapport complet] (attention : 2 Mo)
[Latif Ladid] & [Christian J. Scherer] - [photo]

avec le concours de [Jonathan Robin]